I Still Have a Suitcase in Berlin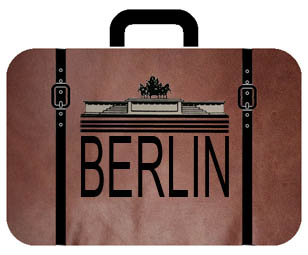 When President Reagan made his "Tear Down this Wall" speech in 1987, he used a line from a classic German song from the 1950s with music by Ralph Maria Siegel and lyrics by Aldo von Pinelli, perhaps best remembered in the version sung by Marlene Dietrich. Reagan said: "Ich hab noch einen Koffer in Berlin" (I still have a suitcase in Berlin). Reagan was trying to create a memorable tag line that would compete with Kennedy's "Ich Bin ein Berliner" (I am a Berliner), but it didn't make an impression on most Americans, because they don't know the song.
The song "I still have a suitcase in Berlin" is to Berlin what Tony Bennett's "I Left my Heart in San Francisco" is to San Francisco.
According to the song, the suitcase is full of the joys of days gone by in Berlin, which is why the singer has to go back to Berlin to look at those memories.
Move your mouse over the suitcase above to see what Field Station Berlin veterans keep in their suitcases in Berlin.